Been a while since we did the rounds of Kickstarter and Indiegogo, and after sifting through this afternoon we found three clever new auto accessories that are at the very least worth taking a closer look at. The first of the pack is the most practical, but as you work down the list they get a little weird...
The TRILIGHT 7-in-1 Car Emergency tool
We always recommend having some sort of emergency kit in your car, and this thing covers a lot of the bases in a handy package. Aside from acting as an LED roadside warning triangle, it is also a portable booster pack, an external power pack for your smart devices, a work light, and more!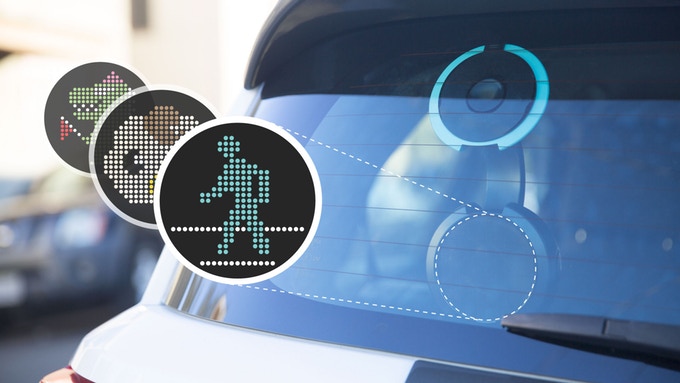 CarWink Rearward Communication Device
Ever wish you could send clear messages to the car behind you (no, not just flipping them off)? The CarWink has been gaining huge traction as a tool to broadcast info to the driver behind you like "accident ahead" or "Thanks" depending on the circumstances. Simply attach the device to your rear window and open your app from your smartphone mount up front. It can use voice control, or you can tap the icon you're looking to send along the way.
Roidmi P8S In-Car Air Purifier
<p class="p1">
Car air purifiers are a bit of a crapshoot to find online, but by the looks of this recent Indiegogo campaign, there's finally a player in the market that has taken the over-engineering approach to the generally weak category. Packing two high-powered fans on either end of a multilayer nanofilter, the unit is claimed to be able to thoroughly purify the air inside your car's cabin in as little as two minutes.